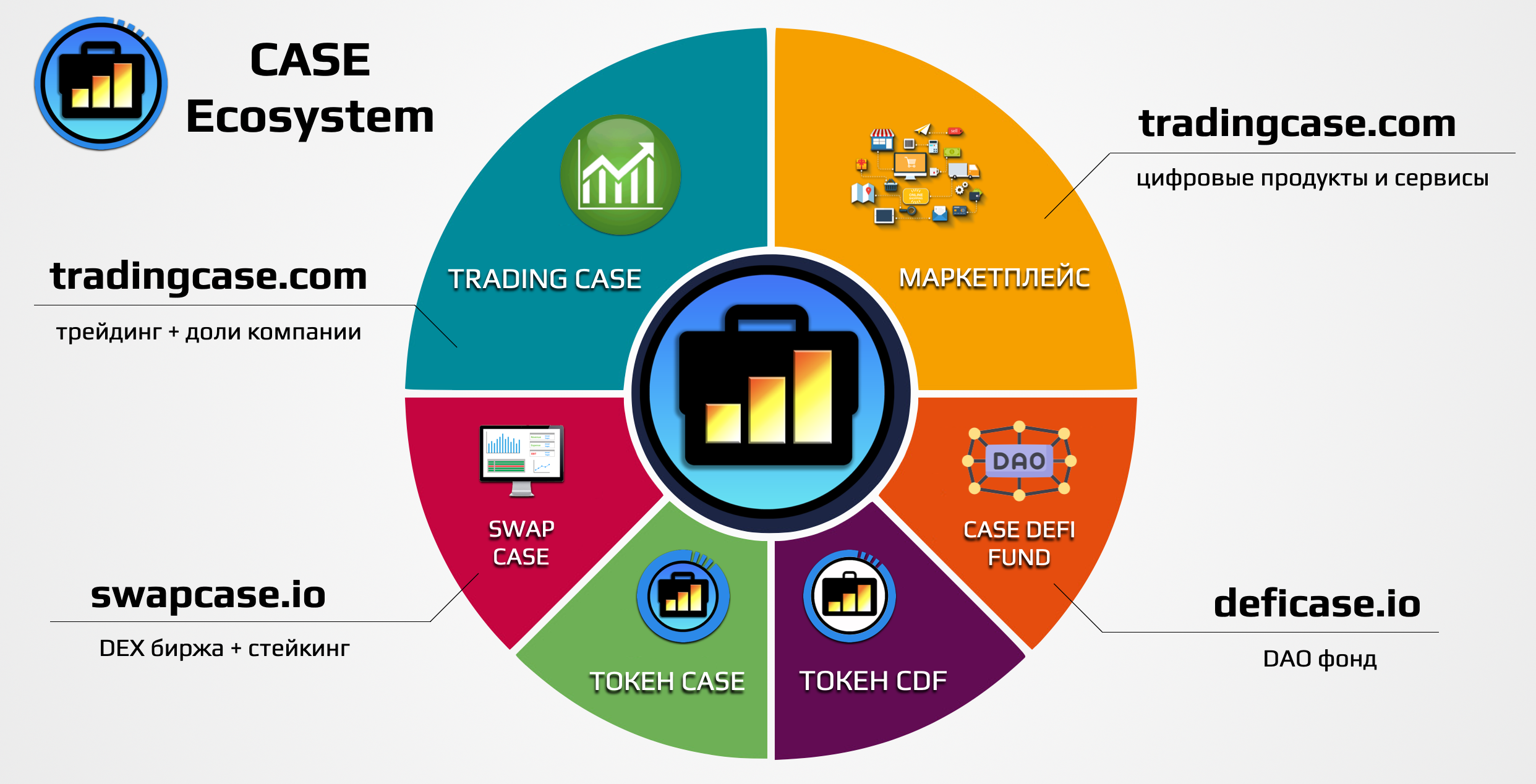 TRADING CASE is a store and ecosystem for IT products and services.
Open sales on the website of the TRADING CASE platform launched on August 1, 2020.

Company ecosystem:
1.TRADING CASE - a trading platform and a marketplace for digital products and solutions.
2.CASE DEFI FUND - a decentralized fund based on a smart contract.
3.SWAP CASE - a decentralized exchange and its own ecosystem token case.
Cryptocurrency trading (intraday trading, medium and long-term trading)
Purchase of crypto assets (coins and tokens) for the medium and long term
Forex trading (gold trading accounts)
Trading on the stock market (participation in IPO - the initial public offering of shares of companies on the market
Sale of digital products and services in an online store
Commissions from the broker and remuneration from the trader
COMPANY PRODUCTS AND SERVICES
01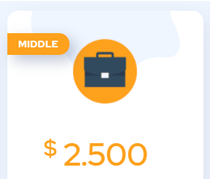 Digital case
An electronic product that gives the right to receive a bonus of passive income from the income of the company.
02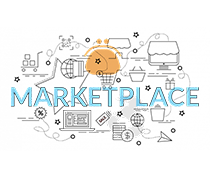 Marketplace
Digital products and services in the online store
03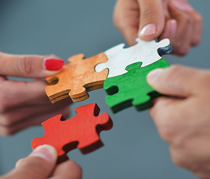 Company shares
The purchase of a block of shares gives the right to become a co-owner of the company and participate in the distribution of dividends between all co-owners of the company from the net profit received.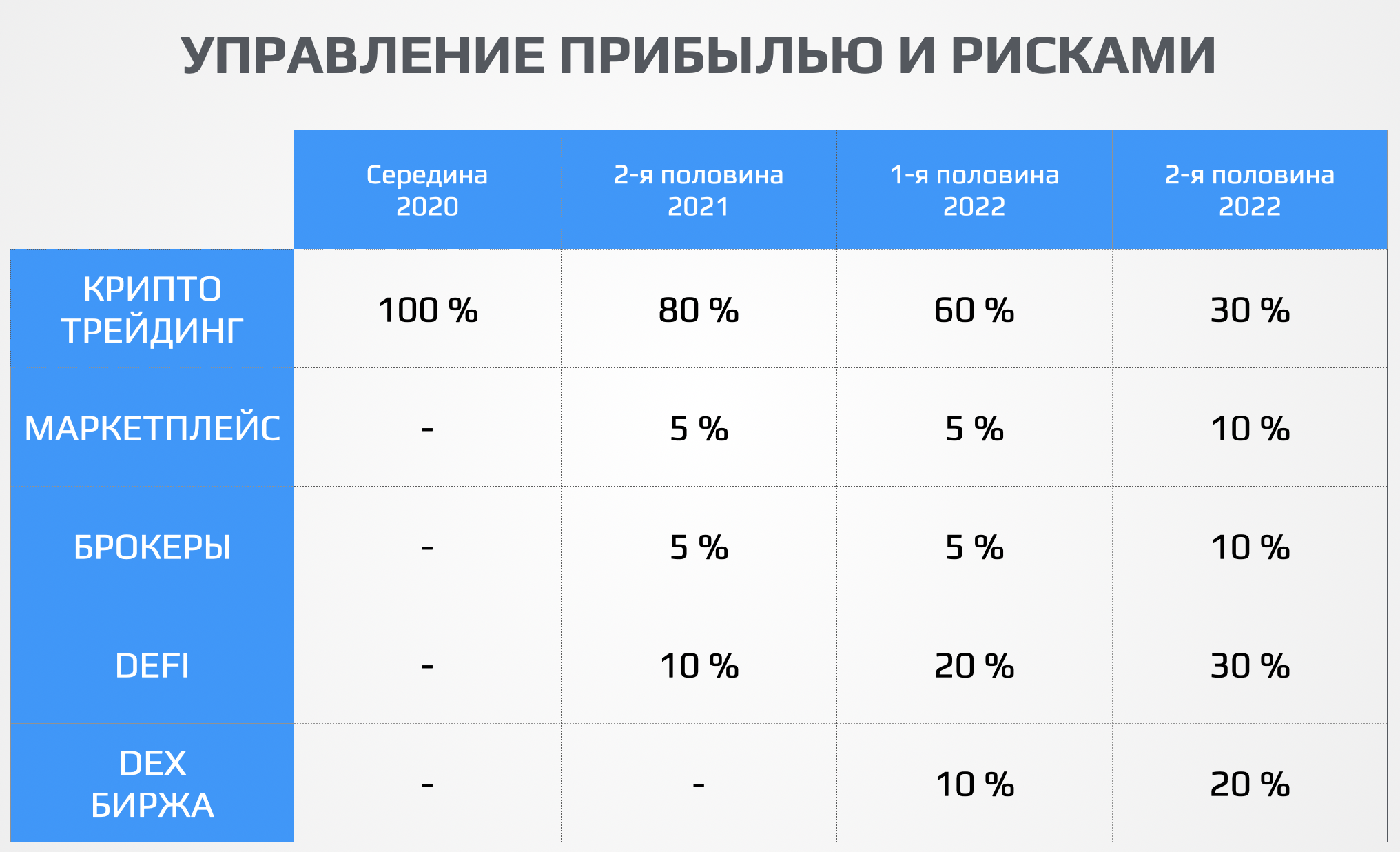 MAIN PRIORITIES OF THE COMPANY ON THE ROAD MAP UNTIL THE END OF 2022:
Launch of

marketplace

(online store) of digital goods and services
Regular addition of new digital goods and services to the marketplace (at least once a quarter)
Launching

cryptocurrency cases

(cases and bonuses for them in cryptocurrency equivalent)
Launching own digital token as an internal platform currency for purchasing goods and services, receiving discounts and privileges
Launching

internal cryptocurrency exchange

and ensuring liquidity of the main trading assets
Launching own crypto hedge fund
Launch of an external cryptocurrency exchange